We launched new service in our Private Labeling option.
It's tea bag.
Tea bagged tea is very common in tea consumers and we often asked from our business clients if we can provide Private labeling service.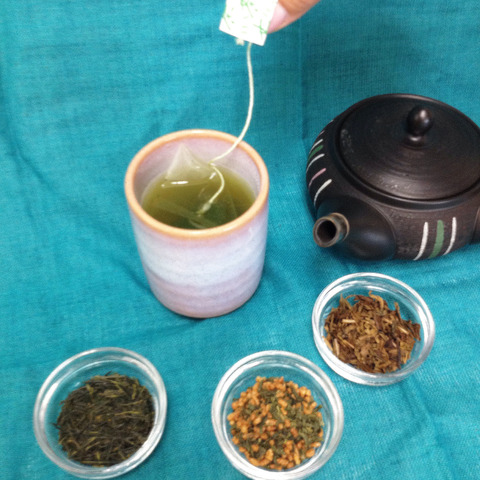 It looks easy to make tea bag from the view of consumers, but it is very difficult to develp it as Private labeling service.
Quantity
Automatic tea bagging machine makes 60 units per minute. And ideal cost effective operation to the tea bagging machine is 1 tea/ ingredient per day. Then we can clean up the machine in the morning and night, 2 times. The machine is big and it takes 1 hour to clean up.
So, roughly 28,800 tea bags are made per day for 1 taste.
It would be too much for small sized tea companies to sell out within expiry date.
Selling tea bag products are still suitable for big sized companies like brands you see in supermarkets.
And I've thinking how I can offer to our clients.
Oh, by the way, I want you to understand this fact before I move on.
1st step of tea bag product' development is that client make a specification sheet and estimated annual order plan.
Then, tea supplier or packer judges if we can do and proceed or not.
So, the discussion are made within who both knows about all basic knowledges about production.
Therefore, the brands who you see in supermarkets have settled about leaf quality and quantity, filter material, mesh size, tag, strings, so on...
Unfortunately, there is no International Tea Business School so far to educate tea business even though there are many who teach the tastes.
Then, back to the story.
To make it real for the clients who want to start with small volume in online, we set some rule.
We specified the tea variety, grade and net weight.
Also the filter and tag.
Packing option is 2 kinds: small pouch and big pouch for targetting HORECA .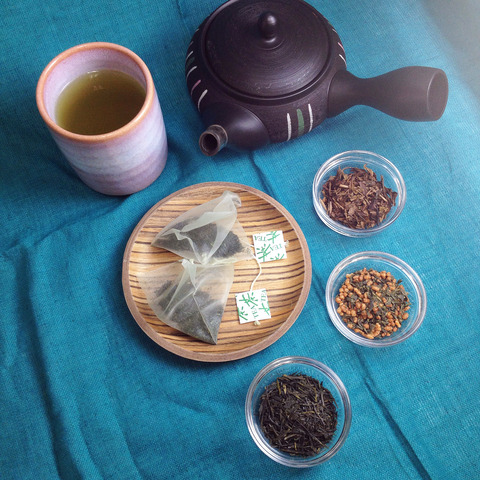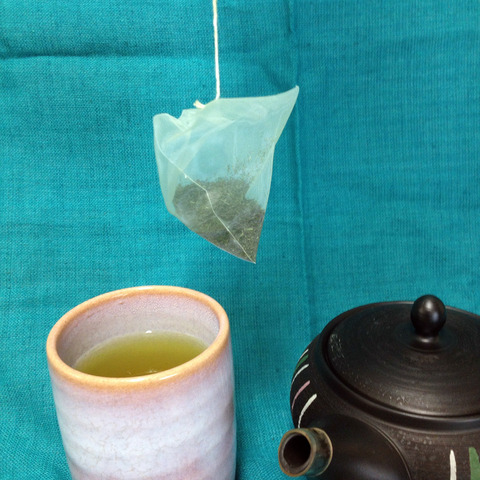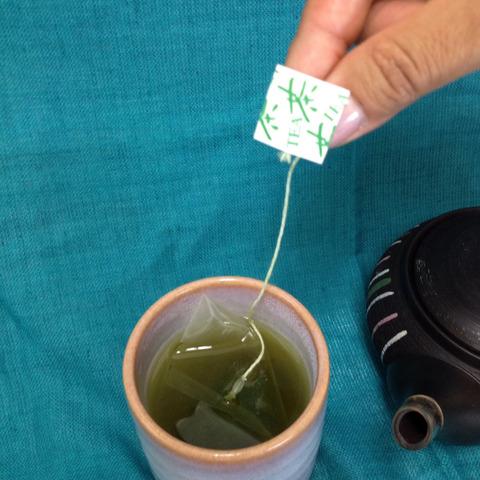 Tea is all organic so that no matter your country's pesticide residue standard, we can ship to wherever you are.
Tea selection is 5 tea.
Japan's most well-knowned green tea is Sencha.
We set Sencha for (1) Spring 1st Flush, (2) Summer 2nd Flush, and (3) Autumnal.
And Genmaicha (brown rice and sencha), Hojicha (roasted green tea).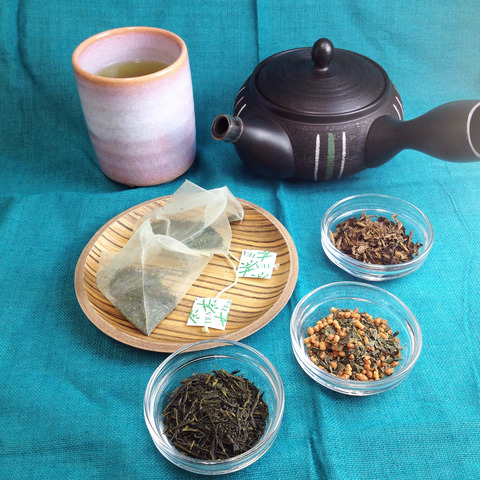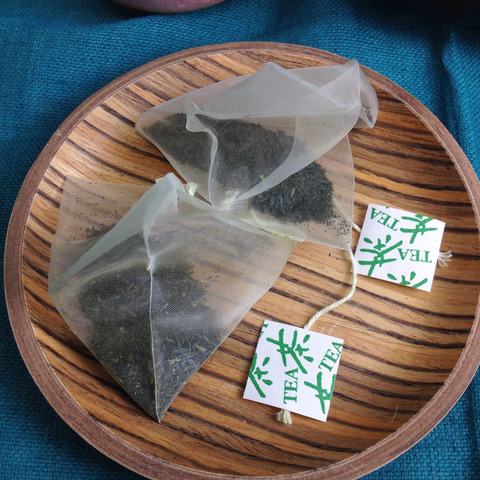 If you have any question, please contact to
www.jp-greentea .co.jp/english
Thank you very much.