Hello

Let me explain the tea industry in Japan Today.

As you know, green tea is unfermented tea and Sencha is steamed (not pan flied) tea.

This characteristic of steamed tea and also the long history of tea business in Japan made the industry complicated.

Simply, tea industry is composed by;

1. Tea garden (farmer) company.

2. Steaming facility/company.

3. Packing company.

4. Trading company.

So, unlike Black tea business, 1 tea is made and sold by at least 3 companies.

Many of my new clients often ask me if they can buy from tea garden direct.

Then my answer is that who will steam before the leaf becomes black tea?

We do harvest maximum 4 times in a year so that tea gardens usually don't have steaming facility.

Then, steaming company is quite small company size (99% family size) since they are busy only 4 times in a year.

No one has ISO certificate.

At this period, both of them (tea garden or steaming company) can be a tea owner.

They bring to local dealer auction.

Then packing companies buy it and remove the stem before packing.

So, packer can be called manufacturer and some of them have ISO certificate.

However, the packers are not a garden owner and they buy at tea auction for existing customers (supermarkets), and not buy for stock since they have to pay cash at auction and they don't want to have excess inventory.

Therefore, I believe we are standing and get required as exporting business for over 45 years and exporting 26 countries.

We do manage all traceability from tea gardens to packing so that the our selling price is very fair.

I do directly deal with tea farmers in Uji/Kyoto, Kagoshima, Yame/Fukuoka, Shizuoka, Nishio, Aichi as you see the photos below.

We encourage the farmers to make good tea or non pesticide tea or organic for export, and also supporting the sales in domestic.

So what we doing is from A to Z in Japanese green tea business.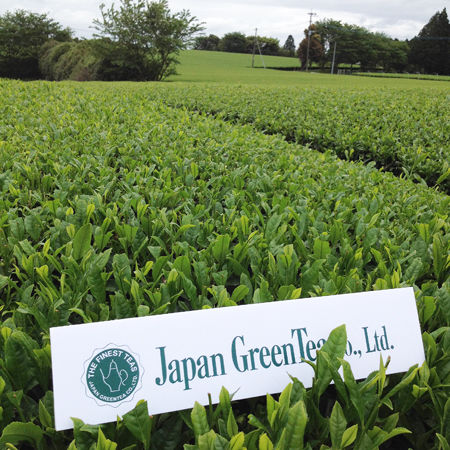 Anyway, no one in our tea source speak English and it is very impossible for them to deal with overseas without us for sure.